Rock Around The World
by julien levesque

Une œuvre ne ligne à voir ici
www.julienlevesque.net/rock-around-the-world/Rock-Around-The-World.html
Aide à la programmation flash: Alain Barthélémy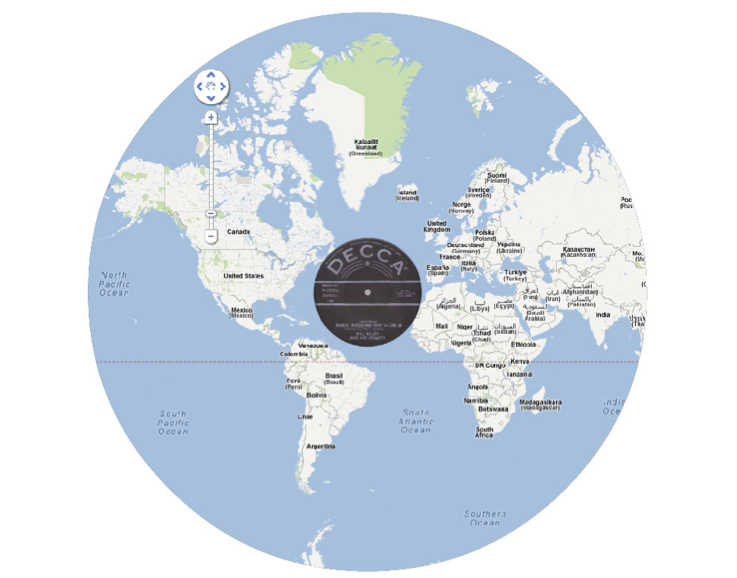 Le monde devient un disque vinyle.
Rock Around The World est une carte interactive qui utilise le célébre service de cartogrpahie Google Maps. La carte manipulable est représentée comme un disque vinyle qui se met à tourner lorsque que l'internaute clique au milieu du disque. Lorsque la terre se met à tourner, on entend la musique de Bil Haley "Rock Around the Clock", célèbre titre de rock'n roll des année 60.